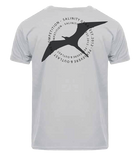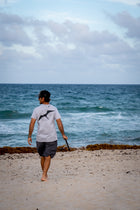 Description
The frigate bird represents strength and ability to last long when in flight. As a totem animal, the frigate bird assures one of an ability to persevere and outlast any other person in their endeavors. It allows one to keep on going with little rest or worry.
Bi-blend t-shirt that is engineered for stretch, strength
and ultimate comfort. The bi-blend yarns are woven from
100% cotton and polyester fibers to create a highly
specialized, incredibly durable and remarkably soft, finished
textile which actually works to wick perspiration away from
your body.