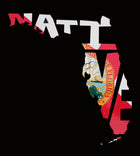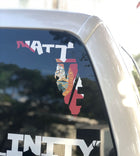 Description
Large Florida Native Flag High quality Vinyl Sticker.
All of our printed stickers are fade-resistant and can be easily applied to any smooth, non-greasy surface. The Florida Native Flag State Sticker can be quickly removed at any time without leaving behind residue. For any Born and Raised Florida native. Perfect way to show your Florida pride on your truck, car or boat with a Florida sticker. Floridian designed and produced.
UV Protective Coating, Size 11" X 11"
FREE SHIPPING ON ALL STICKERS